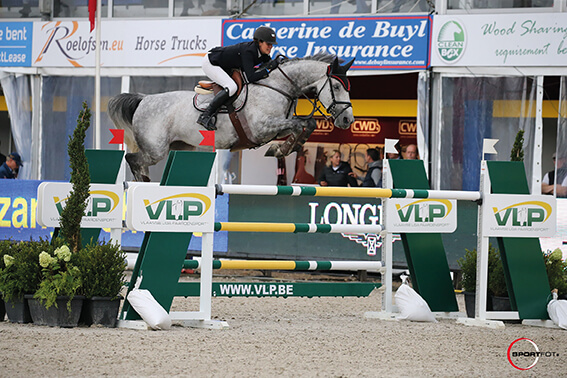 Funky Music, by VIGO D'ARSOUILLES, 3rd of Bonheiden CSI** Grand Prix with Ann Carton-Grootjans. Together they were already 2nd on Saturday and 5th on Friday.
Funky Music is mother of young promising stallion EL TORREO DE MUZE (TARAN DE LA POMME) and international winner Bretling du Paradis Z (BAMAKO DE MUZE).
Donatella-N (VIGO D'ARSOUILLES) was also 8th of 1m45 class with Nicola Philippaerts.
At Barbizon CSI**, Victoria Z (VIGO D'ARSOUILLES) was 1st ex-aequo yesterday with Tori Dunn.